---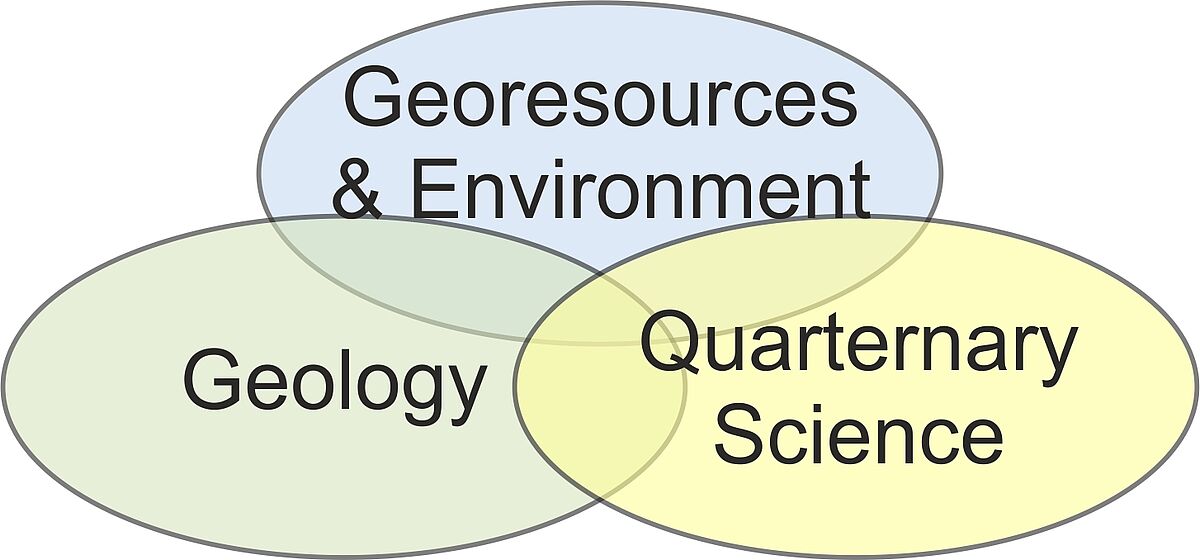 The Geosciences (Earth Sciences) explore the Earth's system on the basis of scientific methods. Therefore a broad range of subjects is integrated into the master's degree course. The course is divided into three focal points:
Geology
Georesources & Environment
Quaternary Science
Students who choose classic Geology as their focal point, will look mainly at geodynamics, palaeo-oceanography, palaeontology and sedimentology. The lectures are in German and English. Students who choose the focal point Georesources and Environment, which is taught solely in English, will look at hydrogeology, economic geology, aquatic geochemistry, clay mineralogy and mathematical geology. Finally, students who choose Quaternary Science as their point of focus, look at Quaternary geology, Quaternary palaeontology, micromorphology and landscape ecology. The lectures are held mainly in German.

As the geosciences are distinctively interdisciplinary, they include a wide range of disciplines with high environmental relevance, such as applied geology, hydrogeology or aquatic geochemistry. Due to their interdisciplinary knowledge and cross-subject expertise, geoscientists are in demand especially for studies looking at environmental change.
Geosciences play an important role in providing our society with raw materials and energy. Geoscientists plan and effectuate projects that search for resources such as drinking water, hydrocarbons, metals and bulk raw materials (gravel, clay, lime), but also energy and geothermal resources. Geoscientists also play a vital role in the search for suitable rock formations for temporary or permanent storage of raw materials and waste products.