---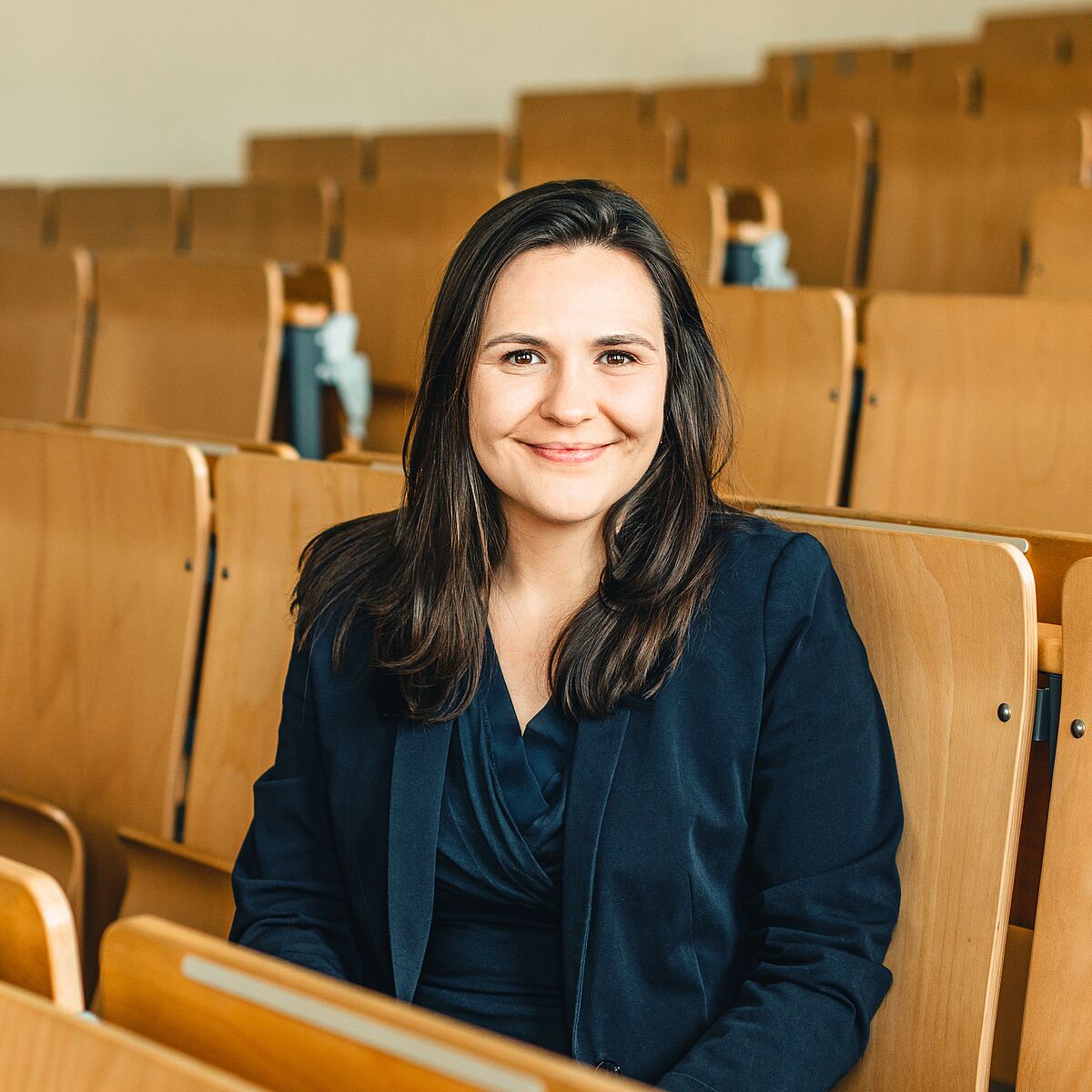 Juniorprofessor for Regional Development
Adress:
Room 218
Institute for Geography and Geology
Friedrich-Ludwig-Jahn-Str. 17a
17489 Greifswald
Phone: +49 3834 420 4599
paula.prenzeluni-greifswaldde
Demographic Change
Migration
Effects of Diversity
Regional Disparities
Knowledge-based regional development
| | |
| --- | --- |
| since Nov 2021 | Young Academy Fellow of the Academy of Science and Humanities in Hamburg |
| since Nov 2020 | PI of Käthe Kluth Junior Research Group on "The role of population structure in regional development" |
| Since April 2020 | Juniorprofessor for Regional Development, University of Greifswald |
| 2018-2020 | Assistant Professor Economic Geography, Utrecht University, Netherlands |
| 2018 | PhD Economic Geography, London School of Economics, London, UK |
| 2016 | 3-month visiting PhD student, Tokyo University, Tokyo, Japan |
| 2013 | 3-month internship at OECD Regional Policy Division, Paris, Francesion, Paris, Frankreich |
| 2013 | MSc Research in Regional Studies, Groningen University, Netherlands |
| 2011 | BSc Economics and Business Economics, Maastricht University, Netherlands |
---
Publications (others)
Ascani, A., Prenzel, P.V. & Smit, M.J. (2018). Brexit en de Britse huizenmarkt. Geografie, 8.
Prenzel, P. & Iammarino, S. (2018). Ageing labour: How does demographic change affect regional human capital? (Papers in Evolutionary Economic Geography # 18.32). Utrecht University.


Iammarino, S. & Prenzel, P. (2018, March 8). Women in Regional Science - Really a Success Story? [Blog Post] Retrieved from: blog.regionalstudies.org/women-regional-science-really-success-story/


Prenzel, P. (2017). Regional consequences of demographic change: regional development and disparities in a context of ageing and shrinking population in Germany. PhD Thesis. Department of Geography and Environment, London School of Economics and Political Science, London.
---
Winter Semester
5312003 Empirical Regional Research – Quantitative Methods [MSc Regional Development and Tourism]
5312007 Literature Course Economic Geography [MSc Regional Development and Tourism]
5312027 Lecture Economic Geography [BSc Geography]
Summer Semester
5318012 Seminar: Processes of international and local knowledge transfer [MSc Regional Development and Tourism]
5312024 Research Methods for Social Sciences [BSc Geography]
5328002 Seminar: Human Geography [BSc Geography, Geography for Teachers]